Meet our Ministerial Staff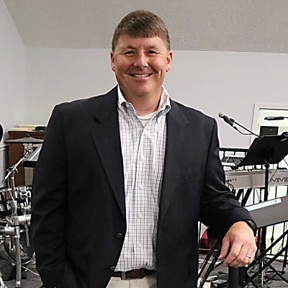 Rev. Kevin Halle, Associate Pastor for Families, Missions and outreach
My role as the Families, Mission and Outreach Pastor is to help meet the needs, oversee and support the leadership of our Mens, Womens, Students and Childrens ministries.  As Missions Pastor I am able to identfity needs within our church, our community and beyond and see how Cross Roads can help meet those needs. I also am responsible for our community outreach, promotions of events, and our digital platform.
I have been serving at Cross Roads for over 13 years.  My wife and I have 1 daughter. I am an avid fisherman in my spare time.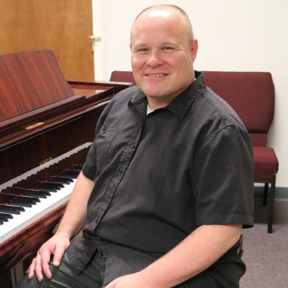 Rev. Byron Green, Associate Pastor for Music
My passion in ministry is to see God's people totally engulfed in worship.  So many times, week after week, we join together and go through the motions of worship and then go away no different than when we first came.  My desire is for the church to truly meet Jesus every time we join together in corporate worship; singing psalms, hymns and spiritual songs that are sound in theology and put our focus on Christ alone in order for us to experience the ONE who is worthy of all of our worship and praise.
I've been married to my wife Michelle since December 1994 and we have 2 children – our daughter Alex (and her husband Nick) and our son William.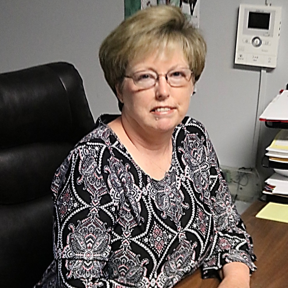 Sheila Bradshaw, Financial Assistant
I moved to Pelahatchie in 2001 and became a part of the Cross Roads staff in 2014.  I have an Accounting degree and am responsible for all financial reporting.  A mom of 3 boys and a Nana of 7, my greatest joy is spending time with family.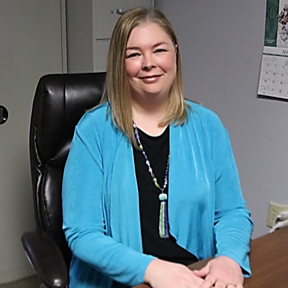 Angela Ricks, Ministry Assistant
God called me to join the Cross Roads staff in March 2020.   As a Ministry Assistant, I have the opportunity to use my spiritual gifts of service, mercy and administration to serve the staff and members of Cross Roads.
My husband, Eric, and I have two children, Mackenzie and Ben.